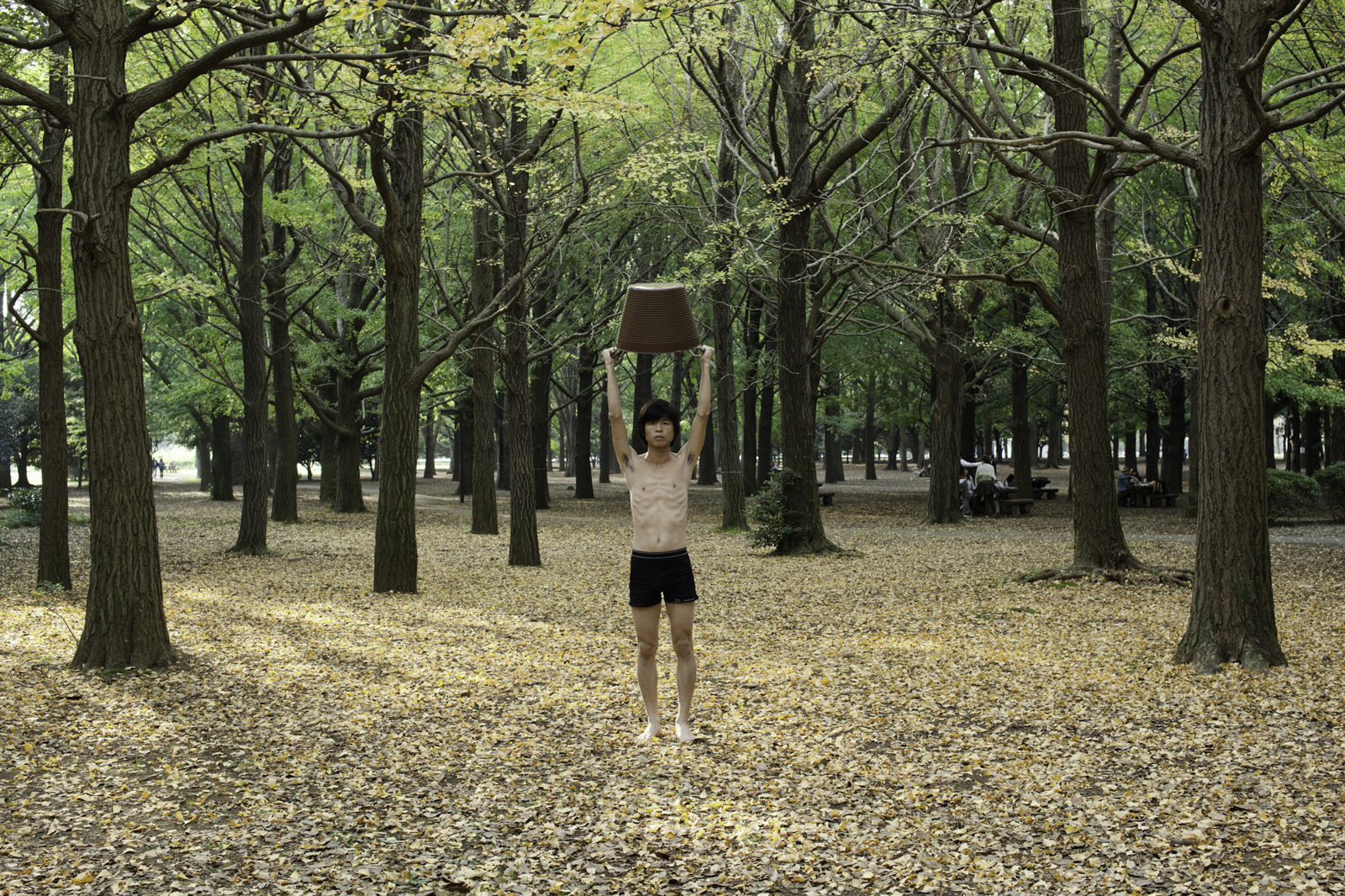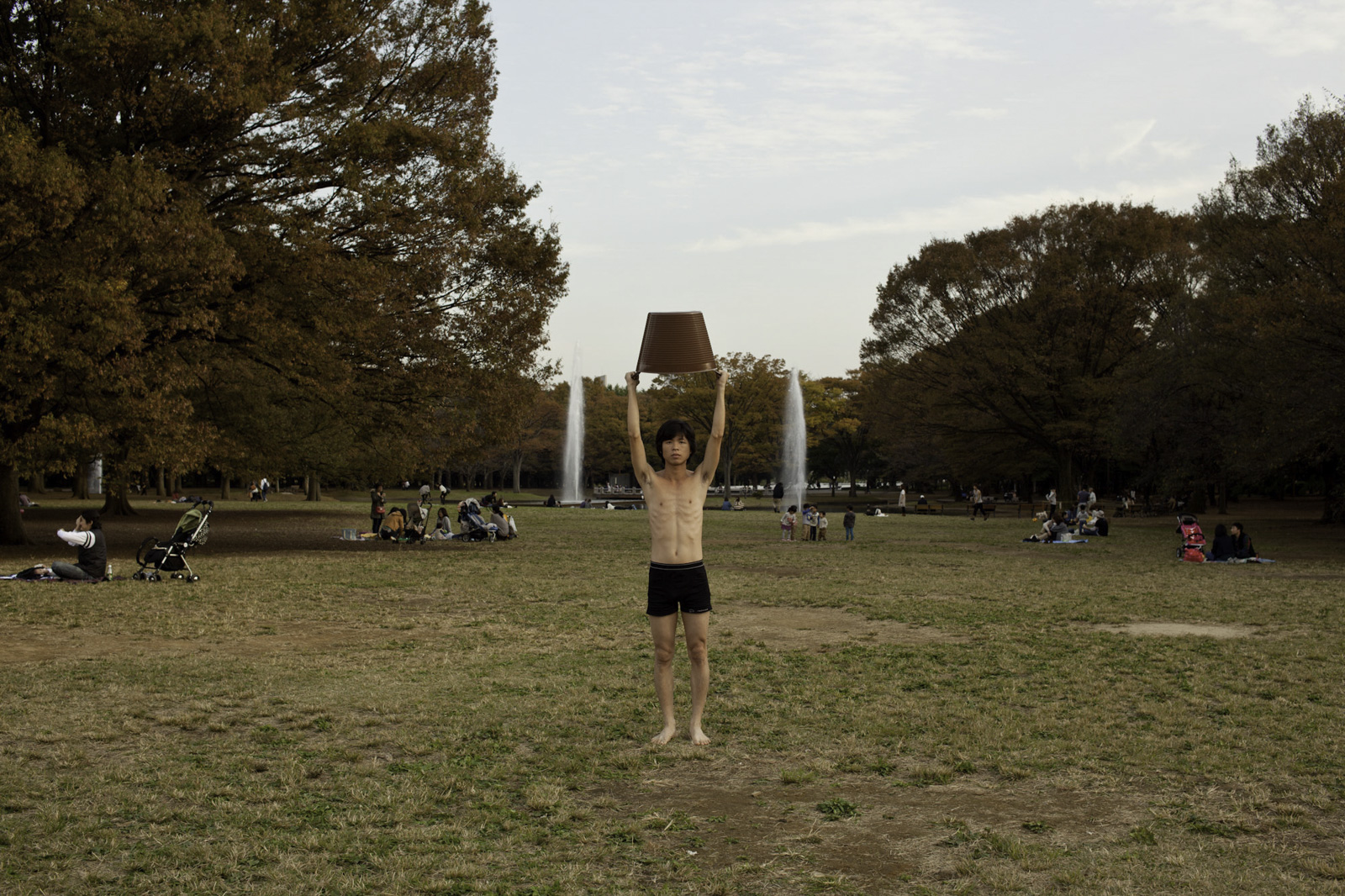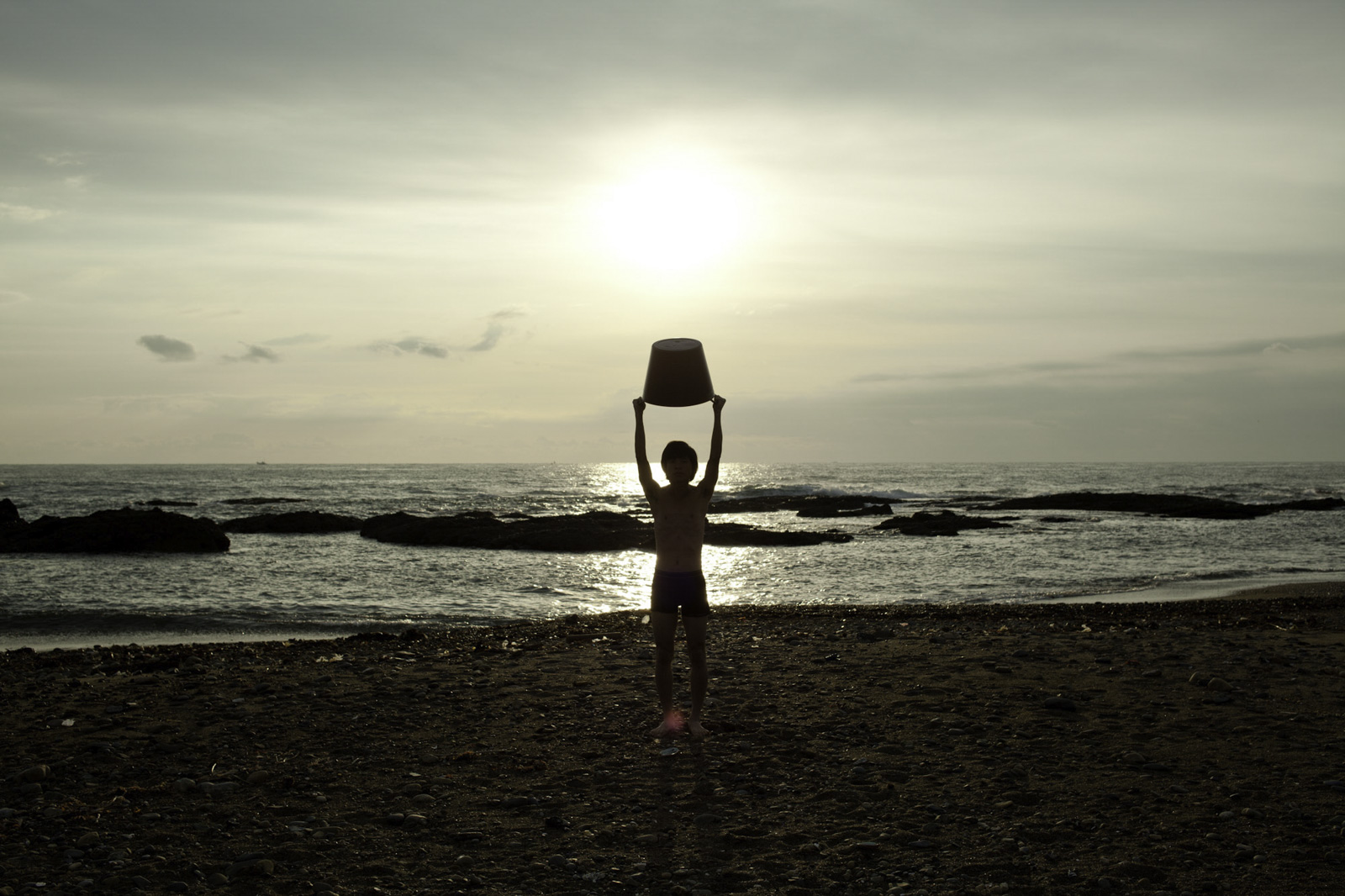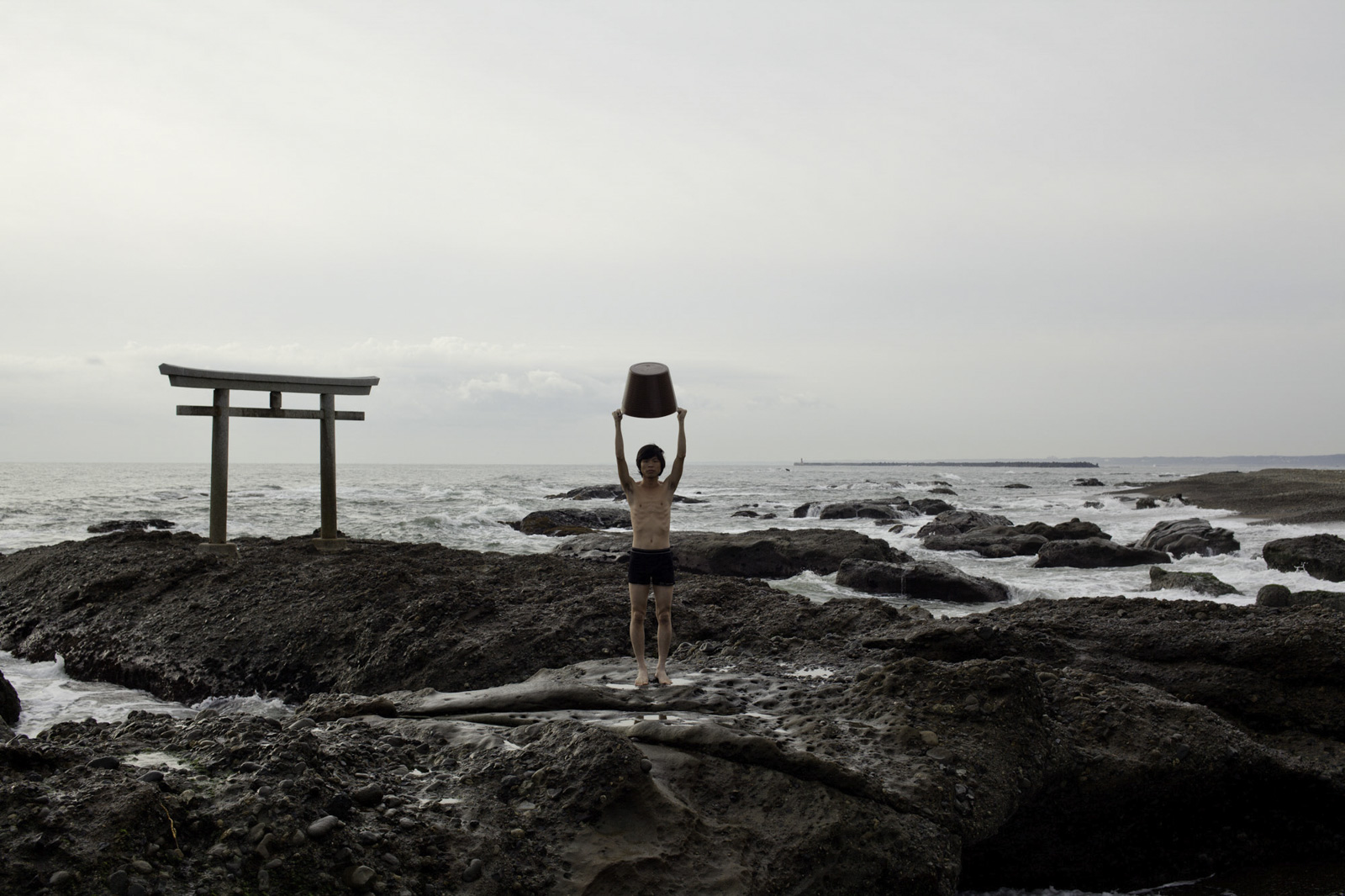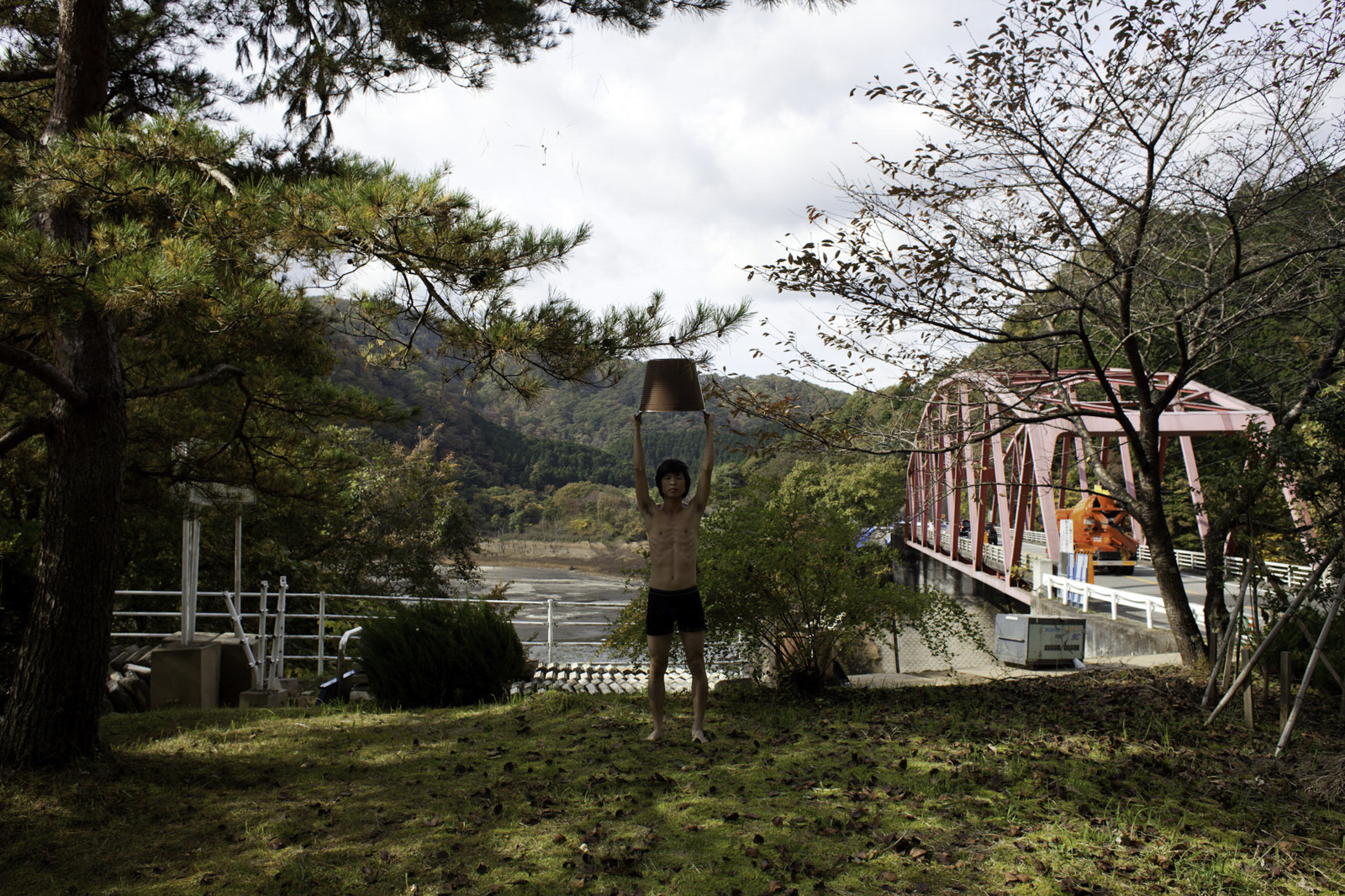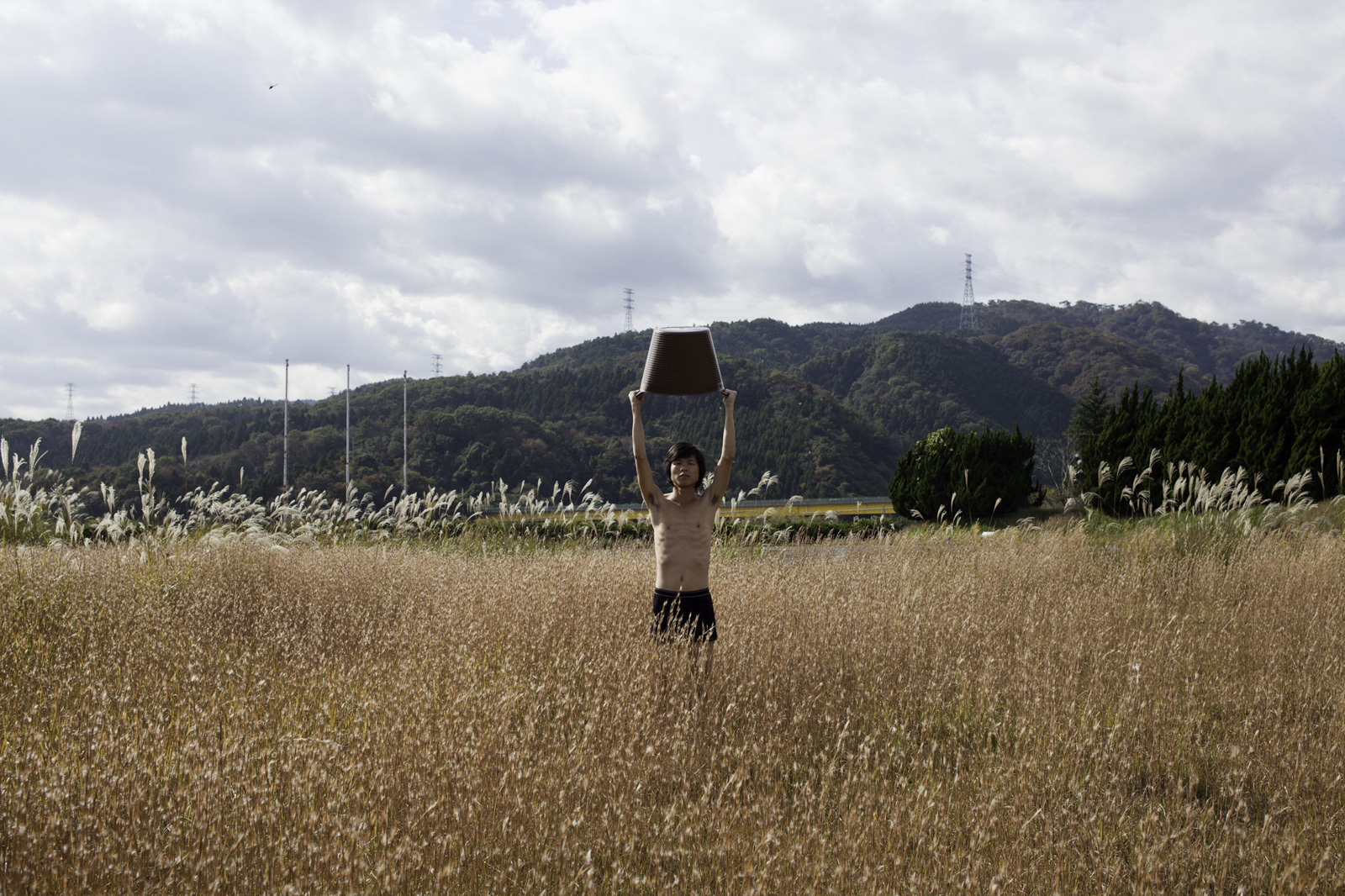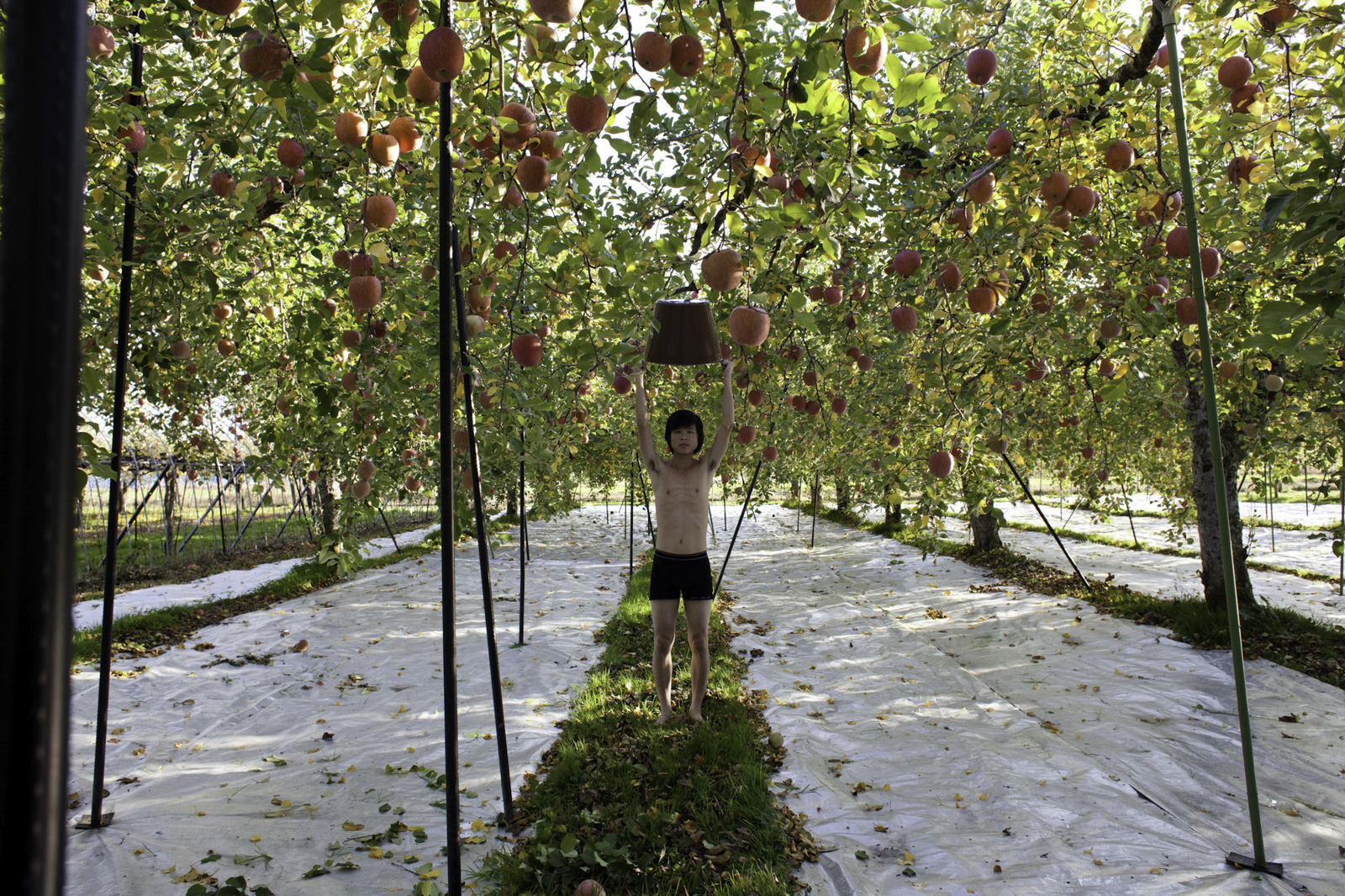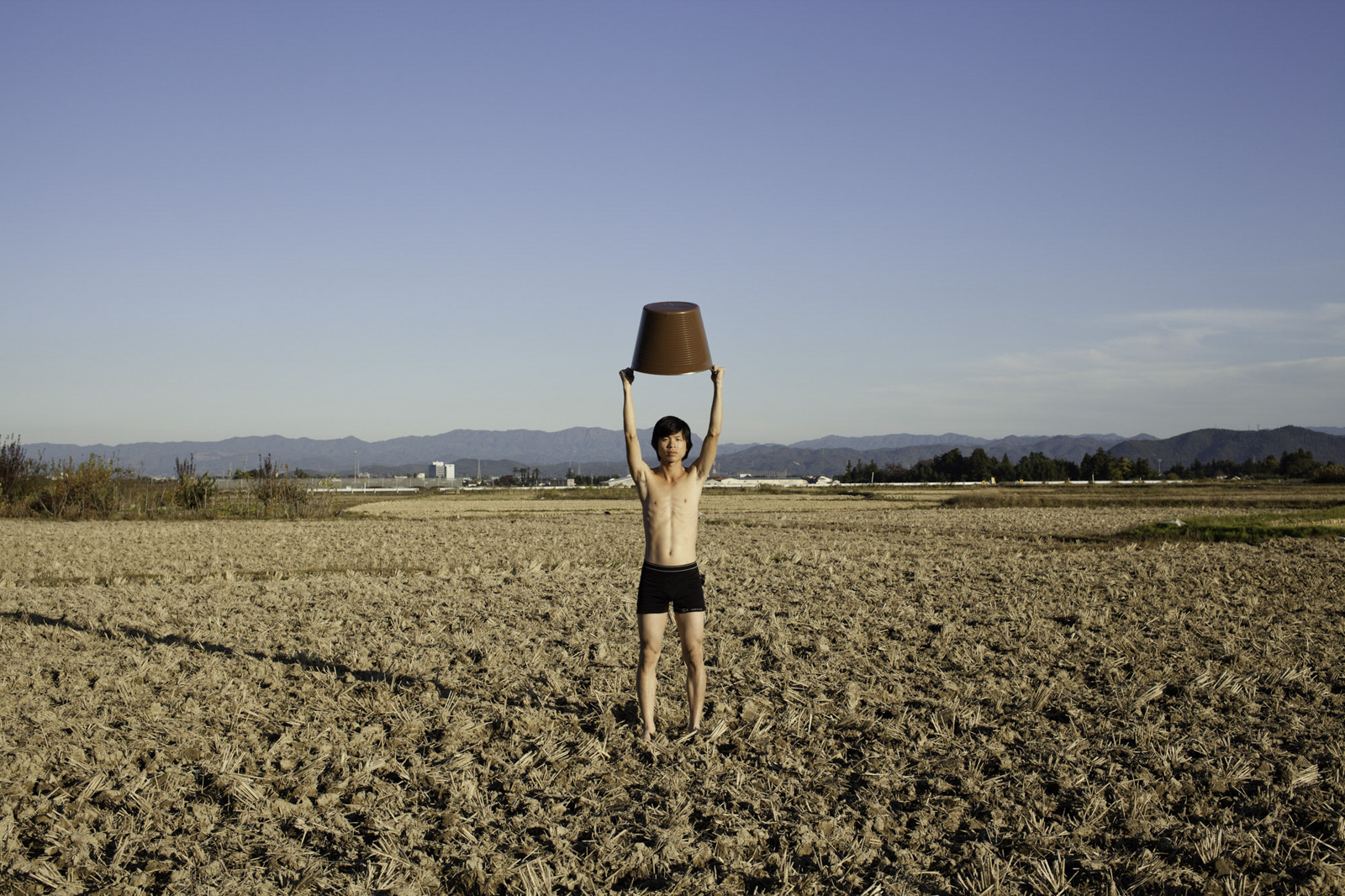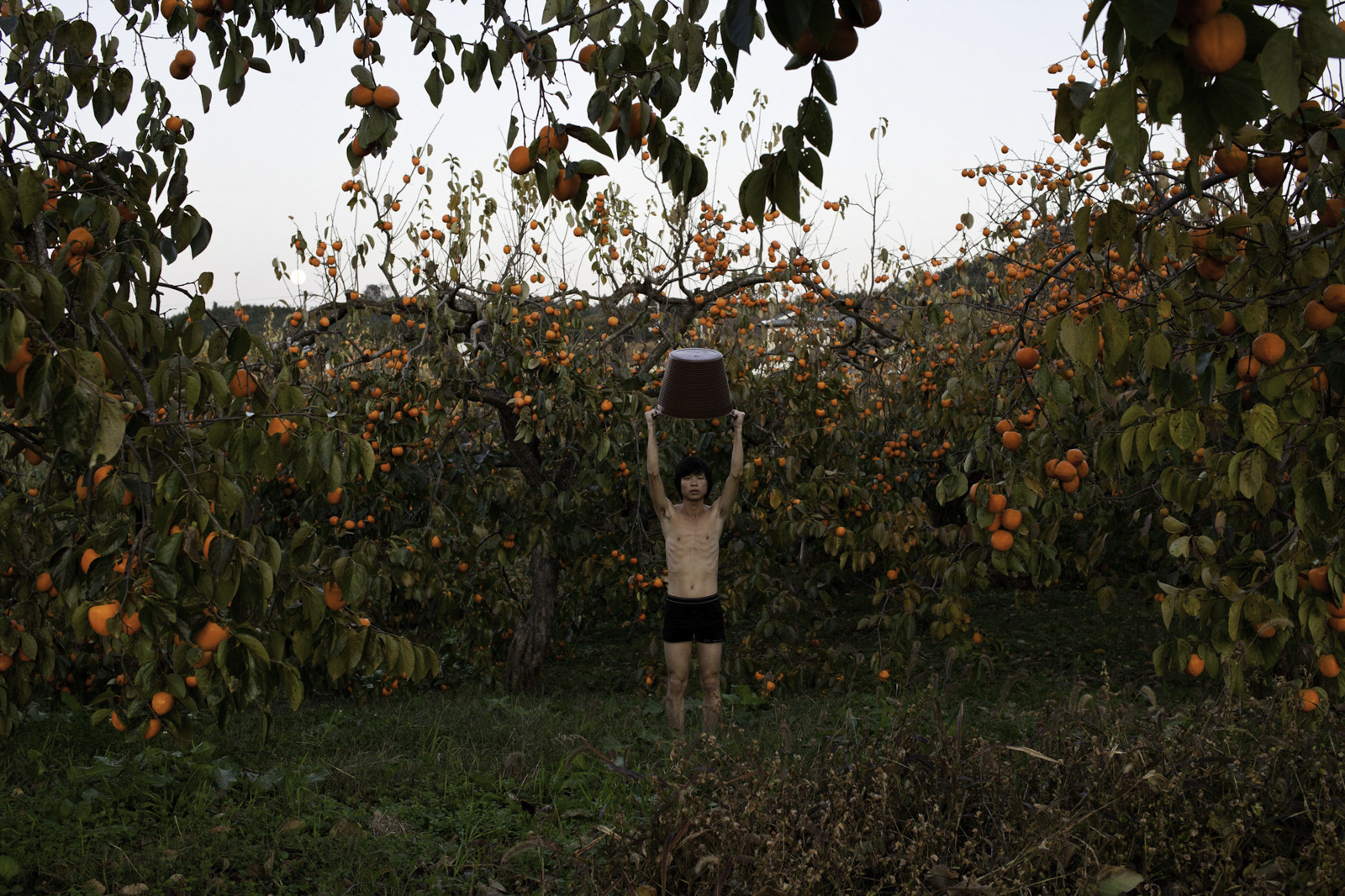 Air, 2011
By Khvay Samnang
Digital C-Print, Series of 9, 80 x 120 cm, Edition of 7 + 2AP
Single-channel HD video, color, sound, 5'01", Edition of 5 + 2AP
Prompted by instinct and hearsay, direct experience and media sources, Khvay Samnang follows unresolved stories he believes require intervention. Often, his action in response can be only symbolic. Faced with the lasting effects of one of the largest nuclear disasters in history, this is certainly the case in Air. Khvay typically employs subtlety and humor in his photography, video and performance works in order to engage with concepts of mediation regarding longstanding cultural practices and contentious current affairs. At once topical and universal, Khvay's series-based practice resists the often simplifying and polarizing language of media and legal reports. The artist offers instead a critical reflection born of complex environmental, infrastructural and humanitarian concerns.
To create Air, the artist traveled from Tokyo through the Fukushima prefecture. His visit was only months after the Tohoku earthquake and tsunami and resulting Fukushima Daiichi disaster.
In the daily news coverage, Khvay was particularly touched by stories of the many elder farmers who refused to leave their lands and livelihoods after the disaster. Their connection to their land and work was unbroken, despite the area being doomed to toxicity for generations to come. In the daily markets, Khvay—like the other shoppers—felt an unspoken hesitation about the produce on sale. Perceiving the tension that hovered invisibly around him as he traveled, Khvay tipped one bucket of air over himself, over and again. There are nine scenes in which this act is repeated, each in a different rural landscape: from dawn at a rocky coast, through morning in a public park surrounded by picnicking families, through a wheat field, an apple orchard, a pine forest, and so on.
Bare-skinned, the artist confronts the fragile relationship between humans and their environment. In each scene, Khvay is surrounded by nature, yet always with a reminder of human presence: trees stand on cleared land, hills are crested by communications towers, rivers are crossed by Khvay's video shows the artist in motion: entering a landscape for one purpose, and then exiting only to enter another landscape, for the same purpose. The futility of his repeated action is palpable, as the artist pauses in each scene, en route to the next location. Sound from Khvay's field recordings at each landscape vary: the lapping of waves, the rustling of wind, the calls of birds and playing children. In an apple orchard, an alarming warning signal from a Geiger counter interrupts these natural sounds, while subtle synthetic offerings by Carsten Nicolai contribute to the imagined perception of radioactive particles.
There is a mystery in these visions of the solitary artist repeatedly enacting a simple yet unproductive gesture. As he shifts through landscapes, the tension in the air—usually unseen and unheard—are made visible.
(Text provided by Roger NELSON, a writer and independent curator from Melbourne, and Erin GLEESON, a curator from Cambodia.)
http://www.asianartbiennial.org/2013en/?fluxus_portfolio=khvay-samnang