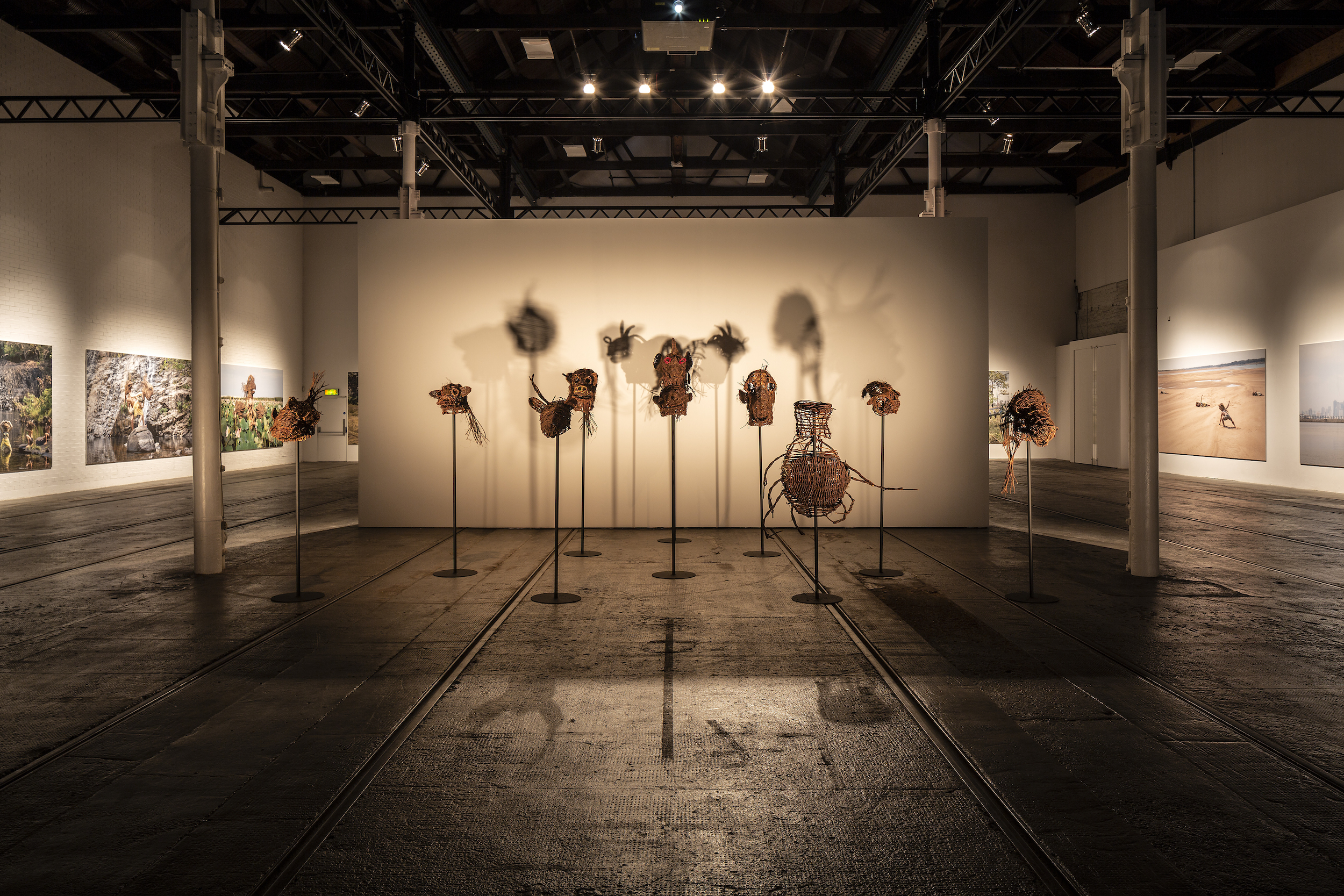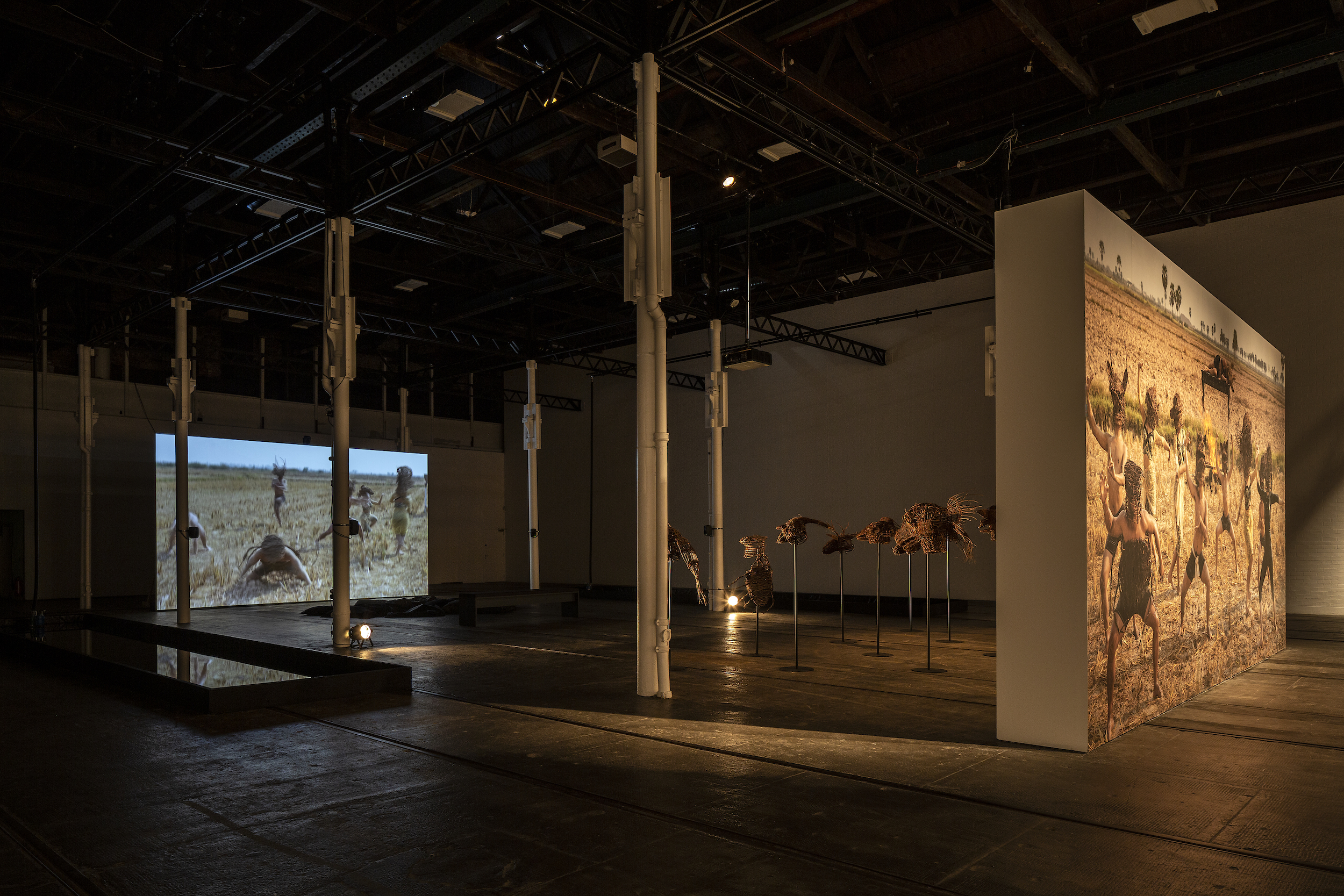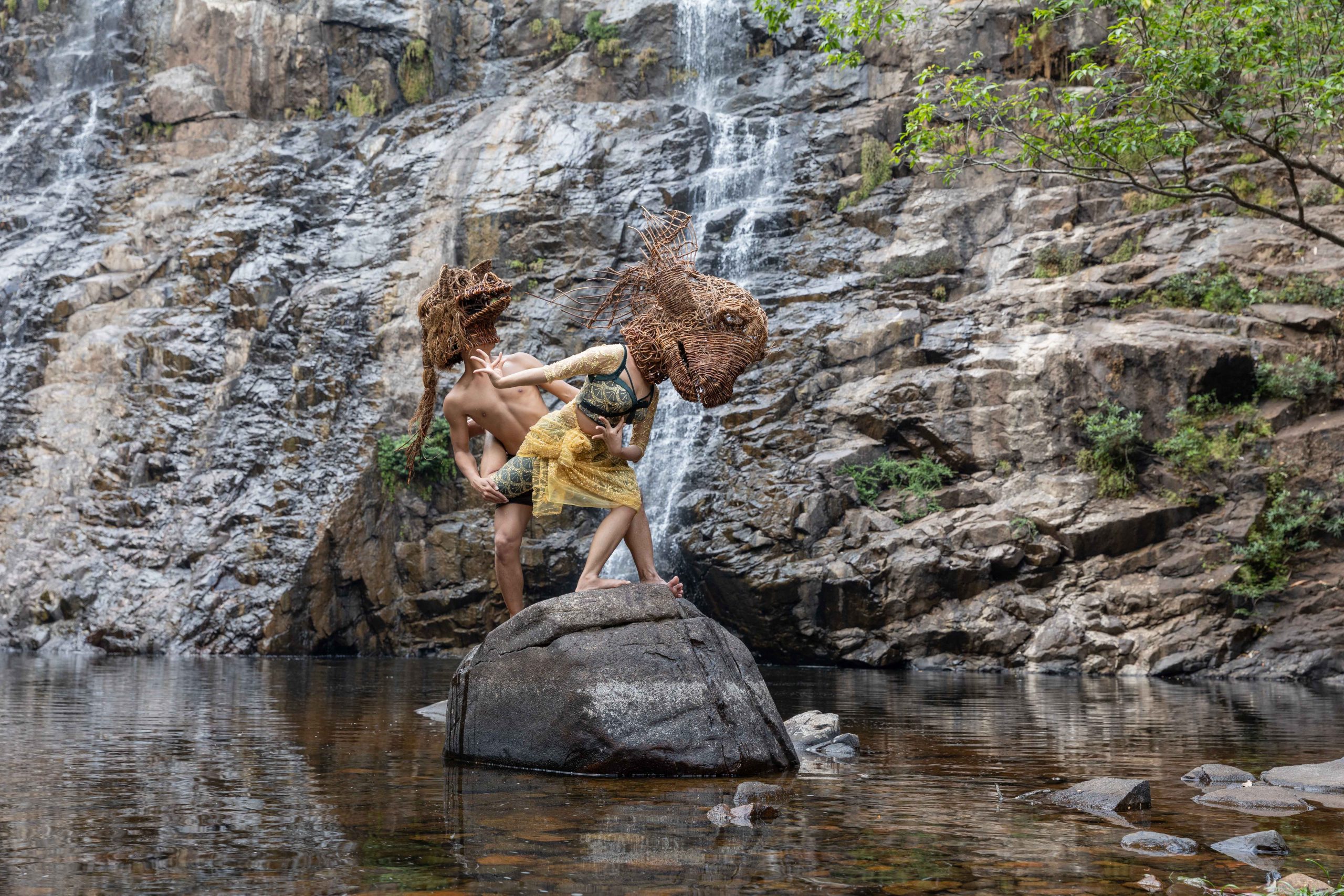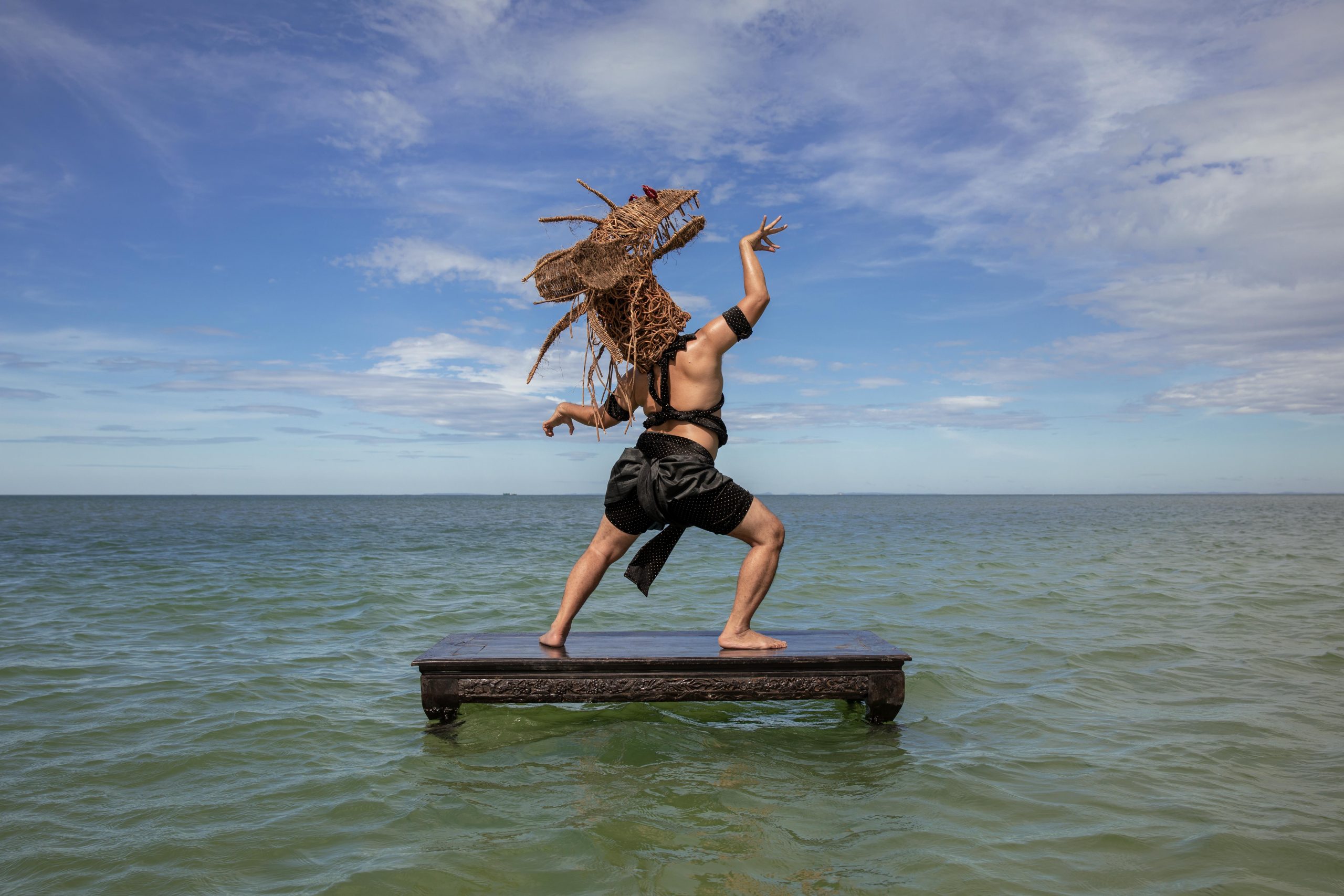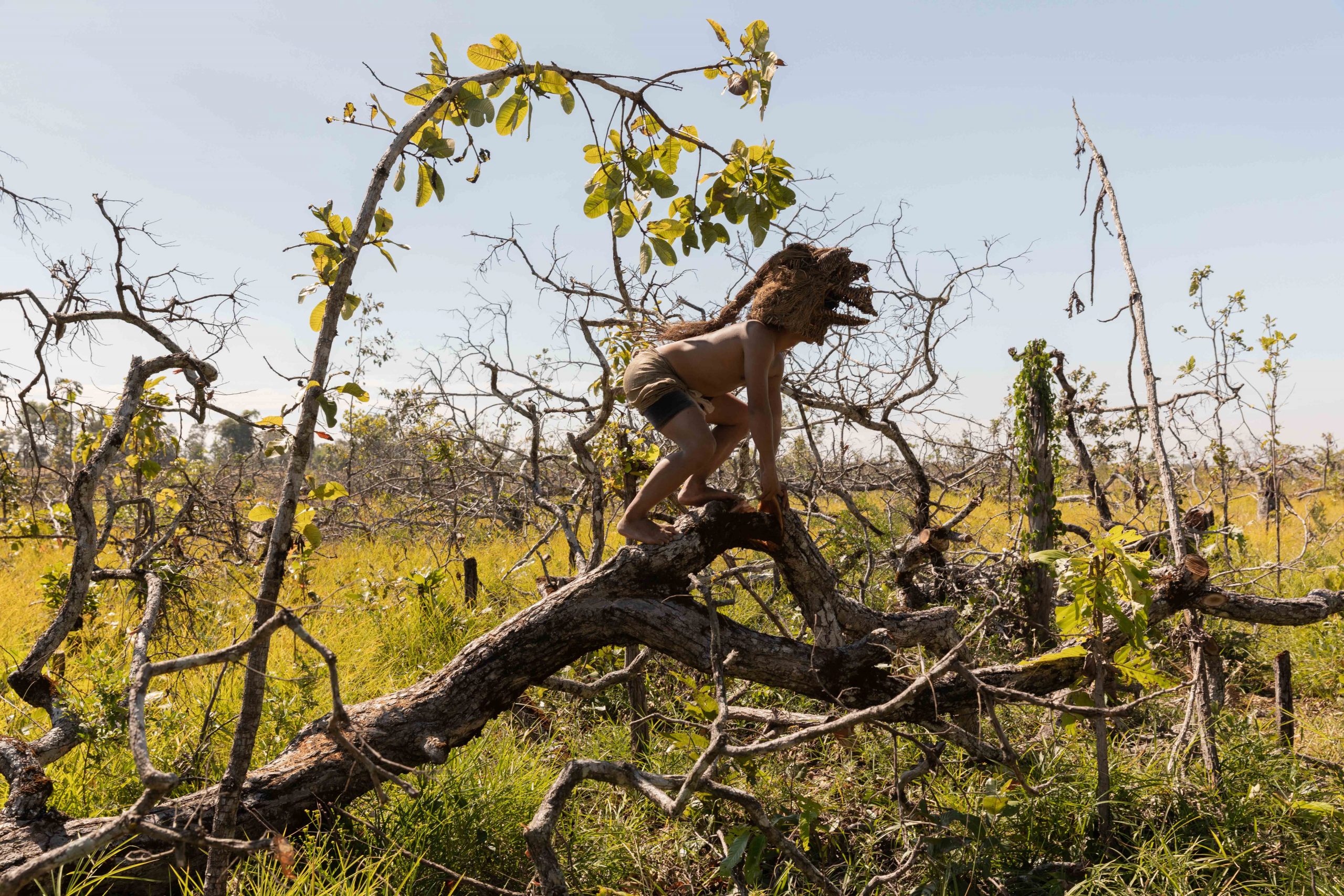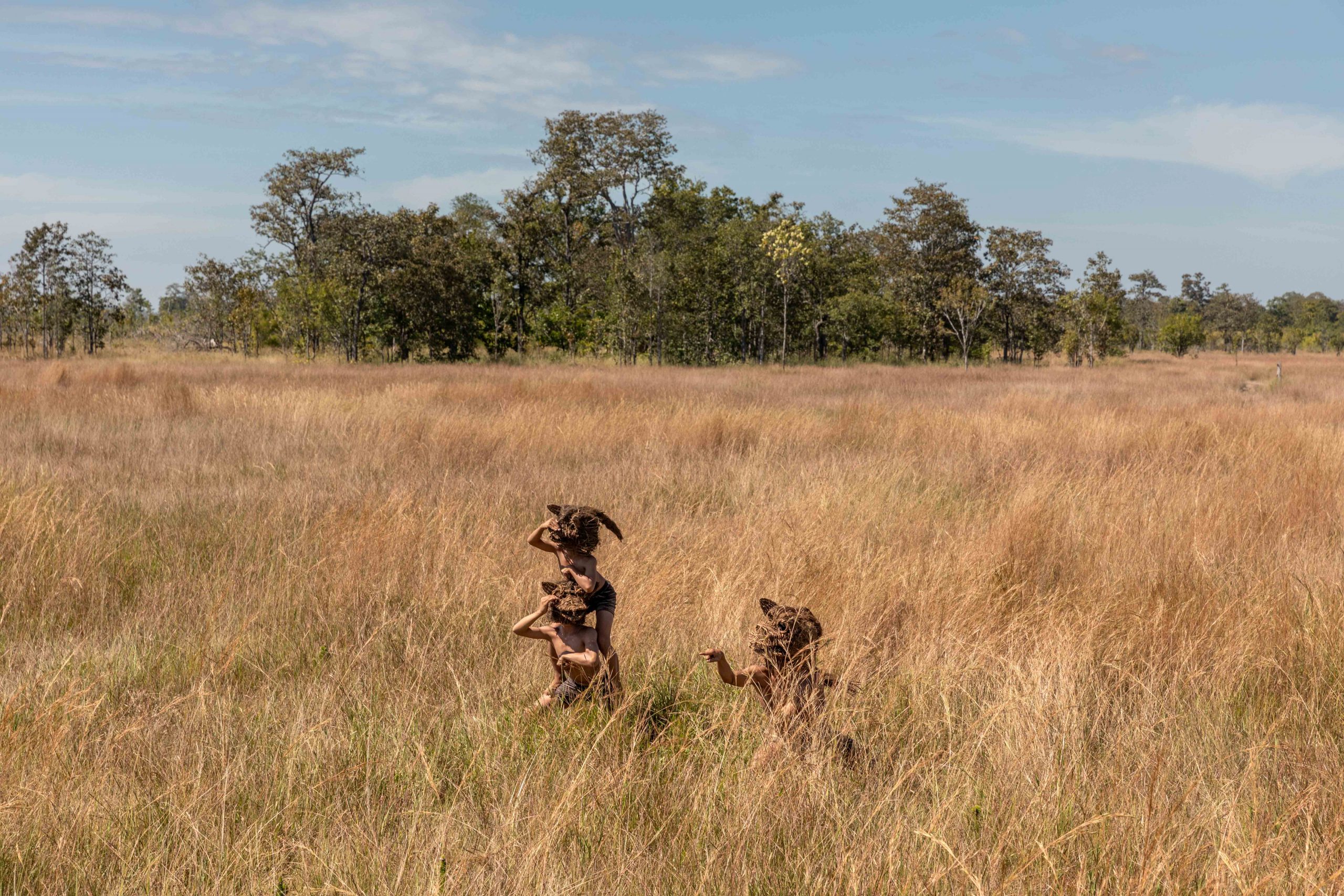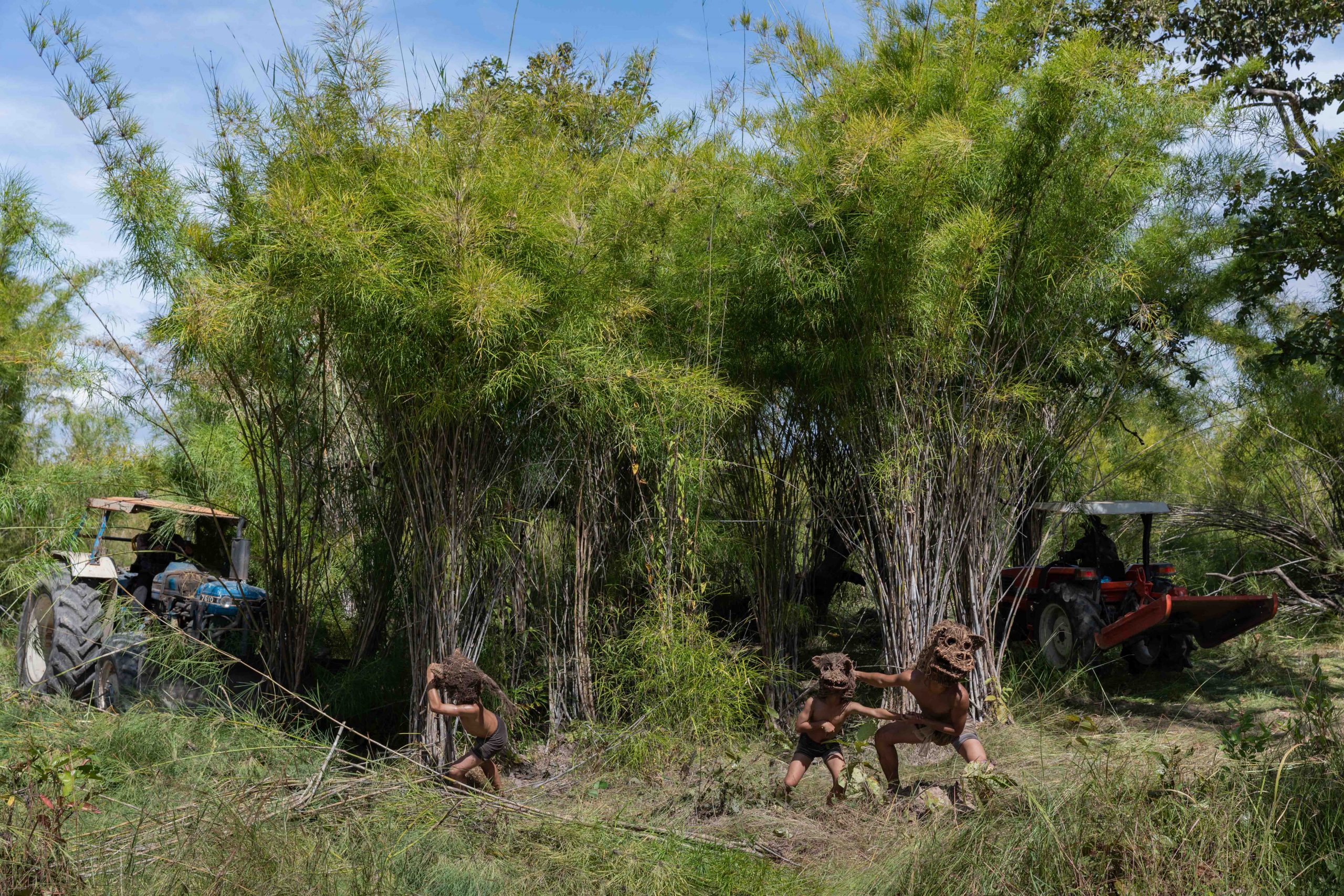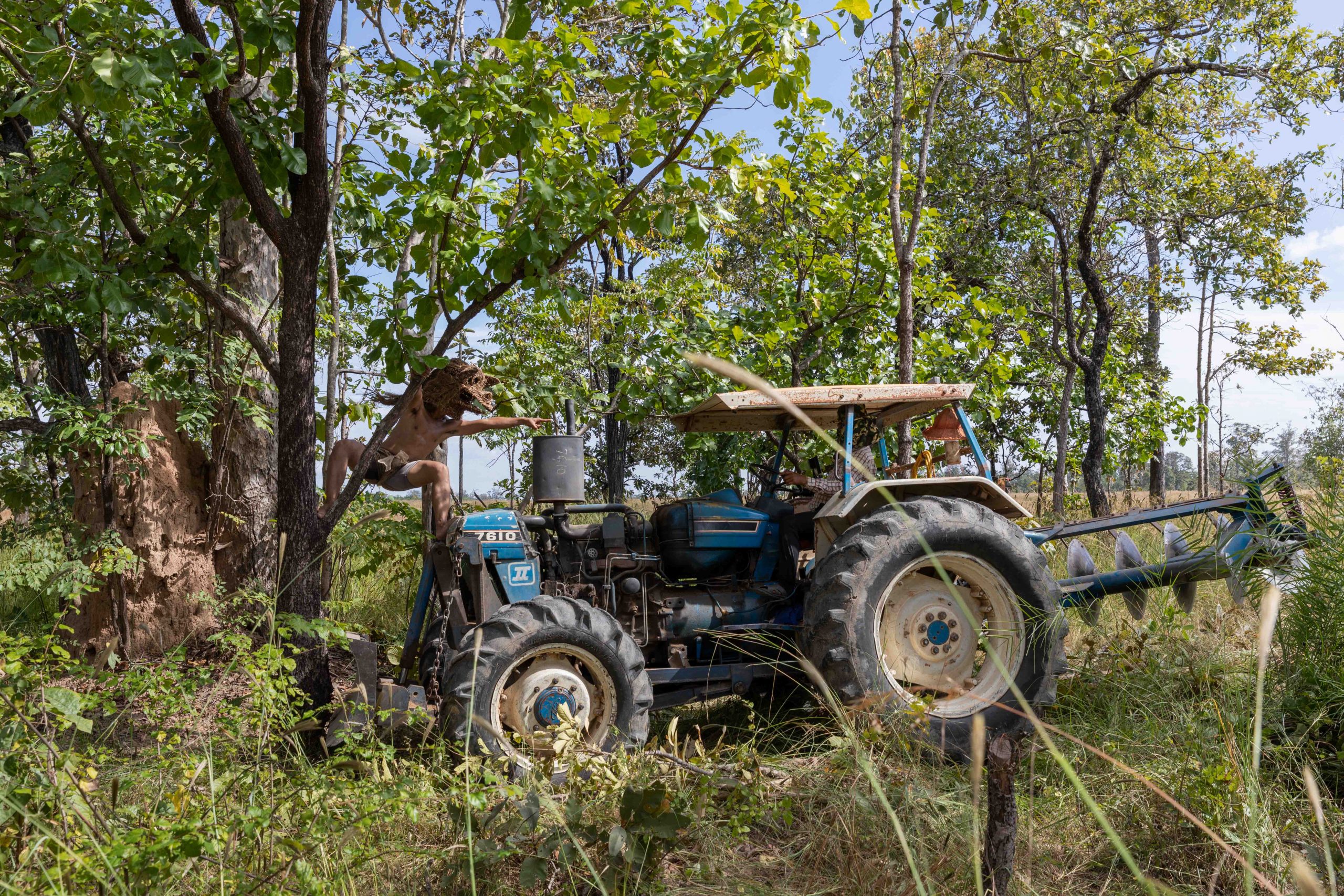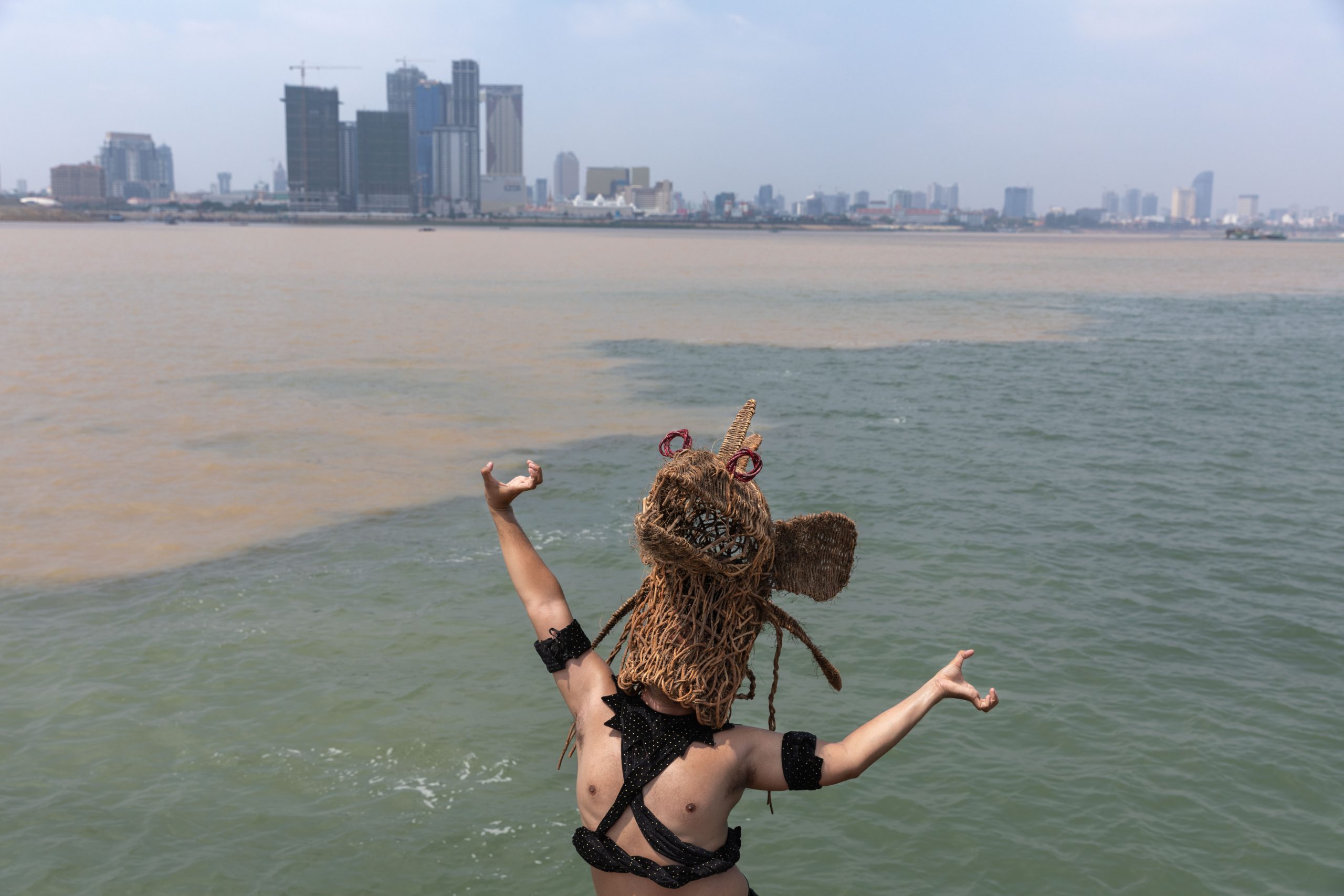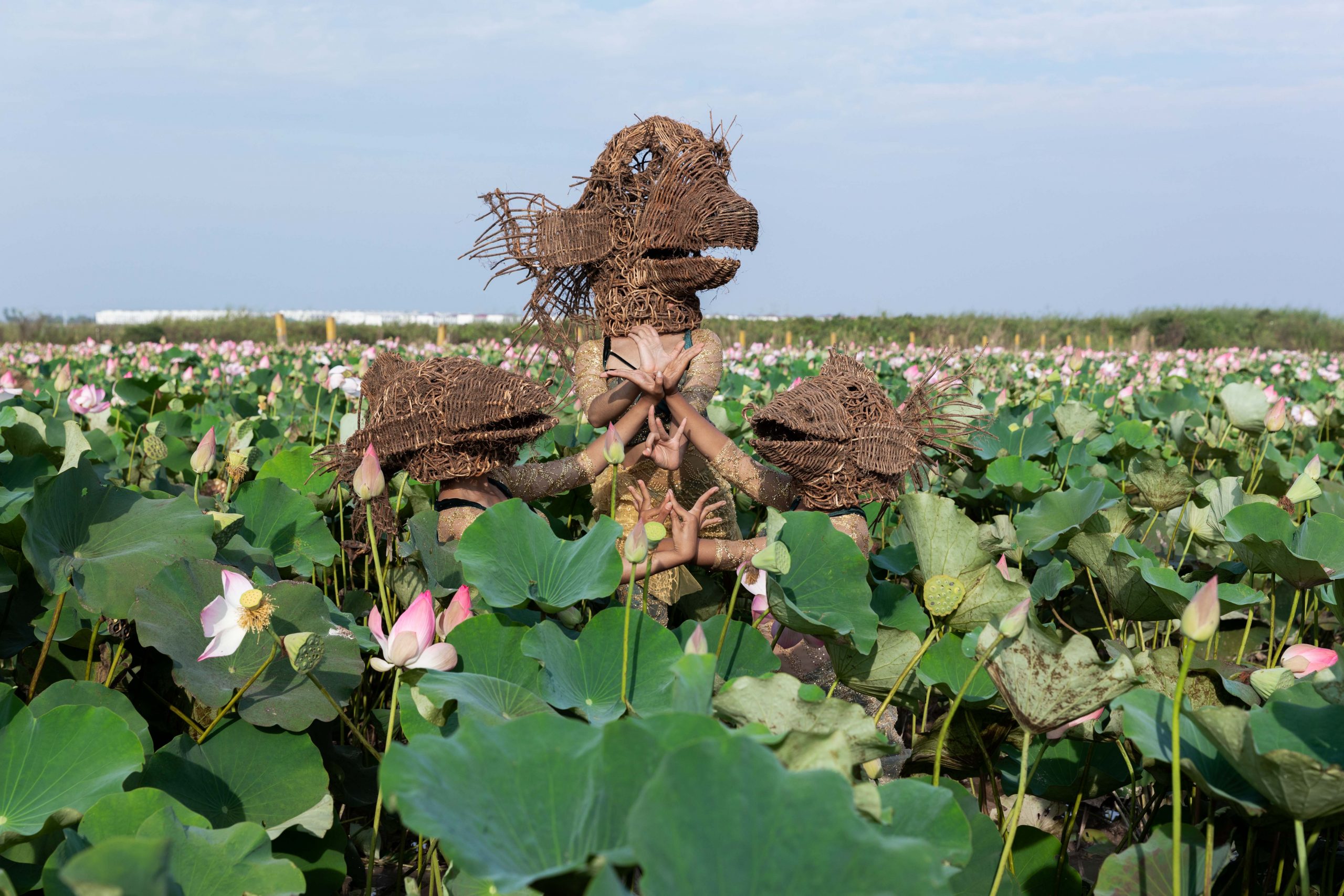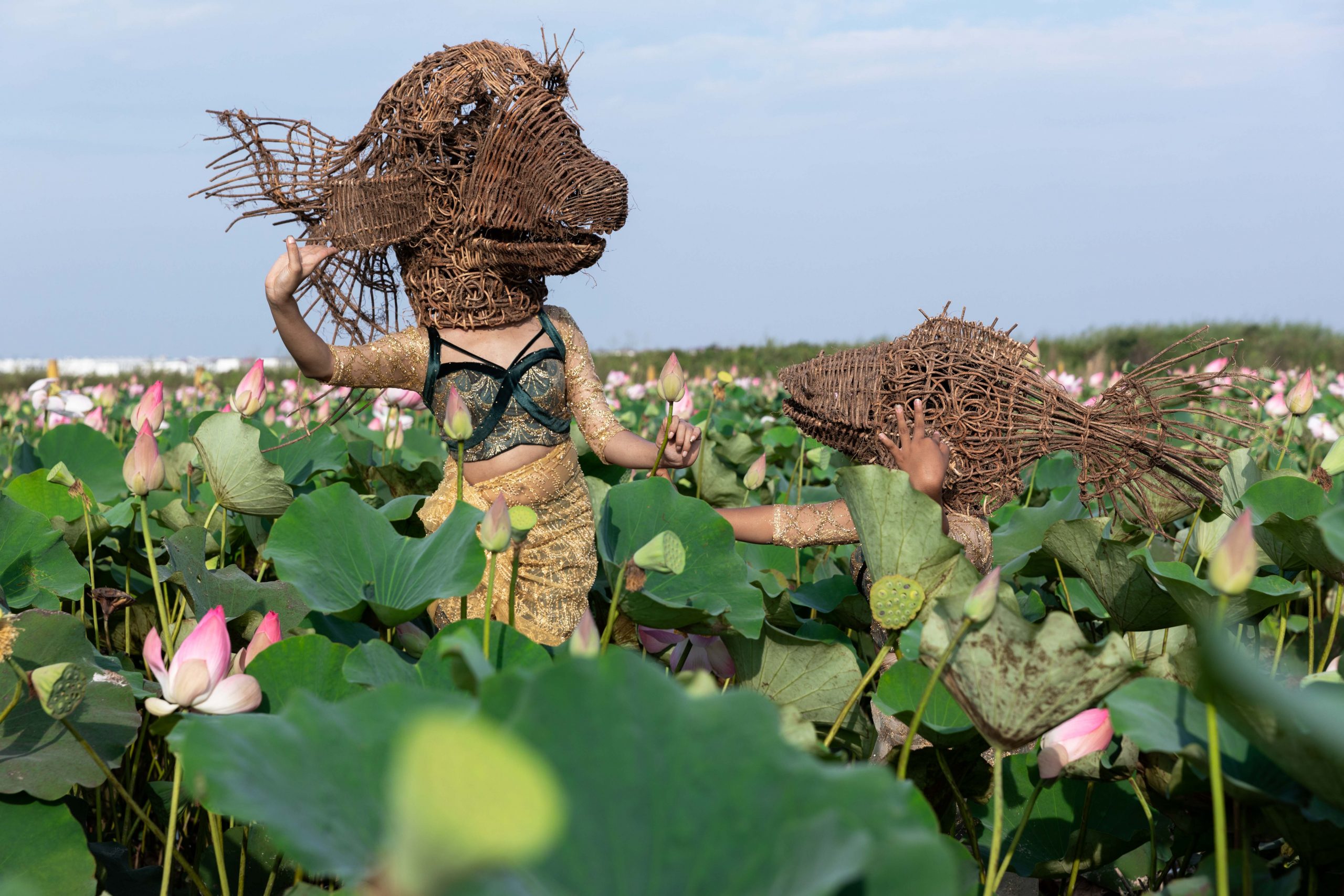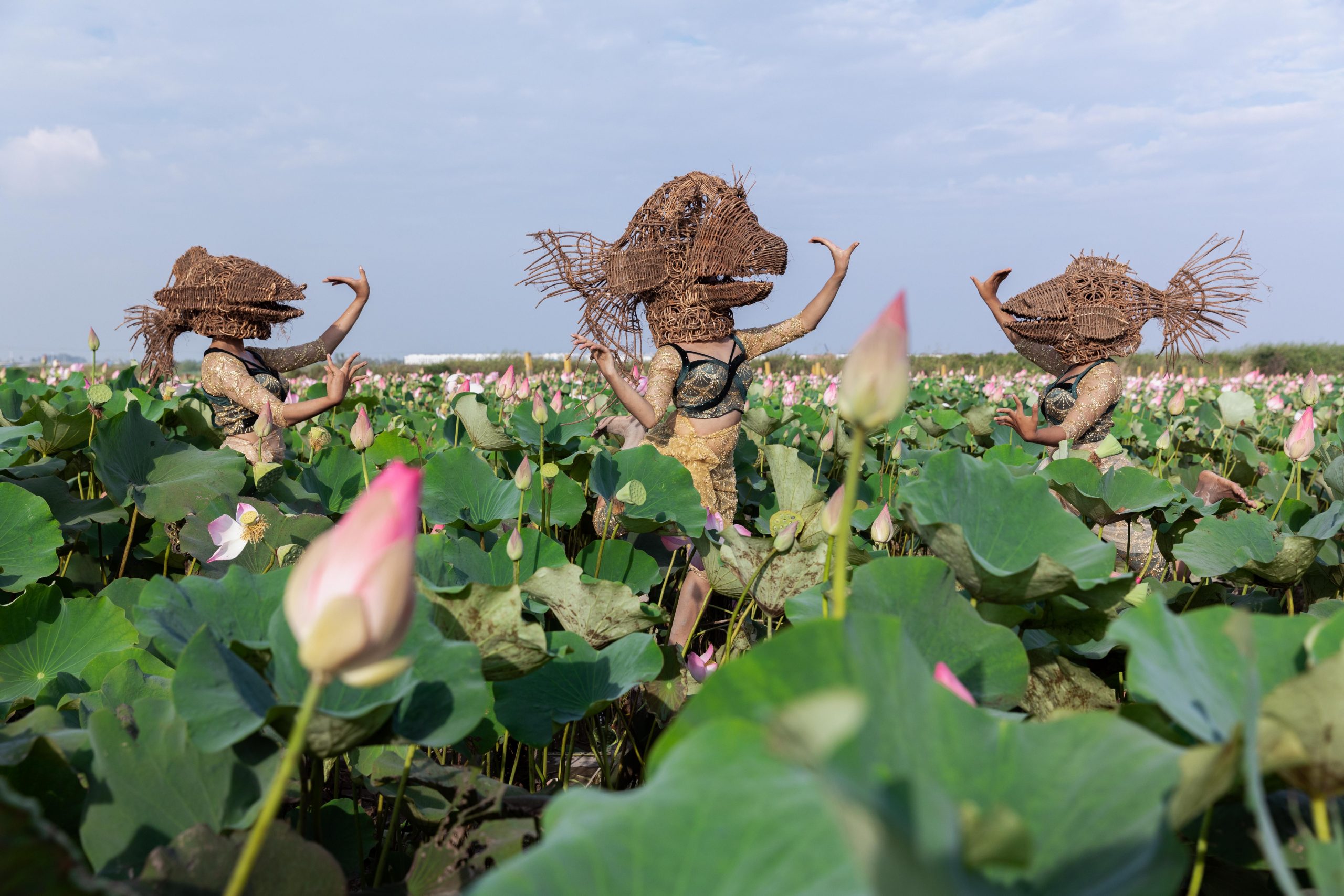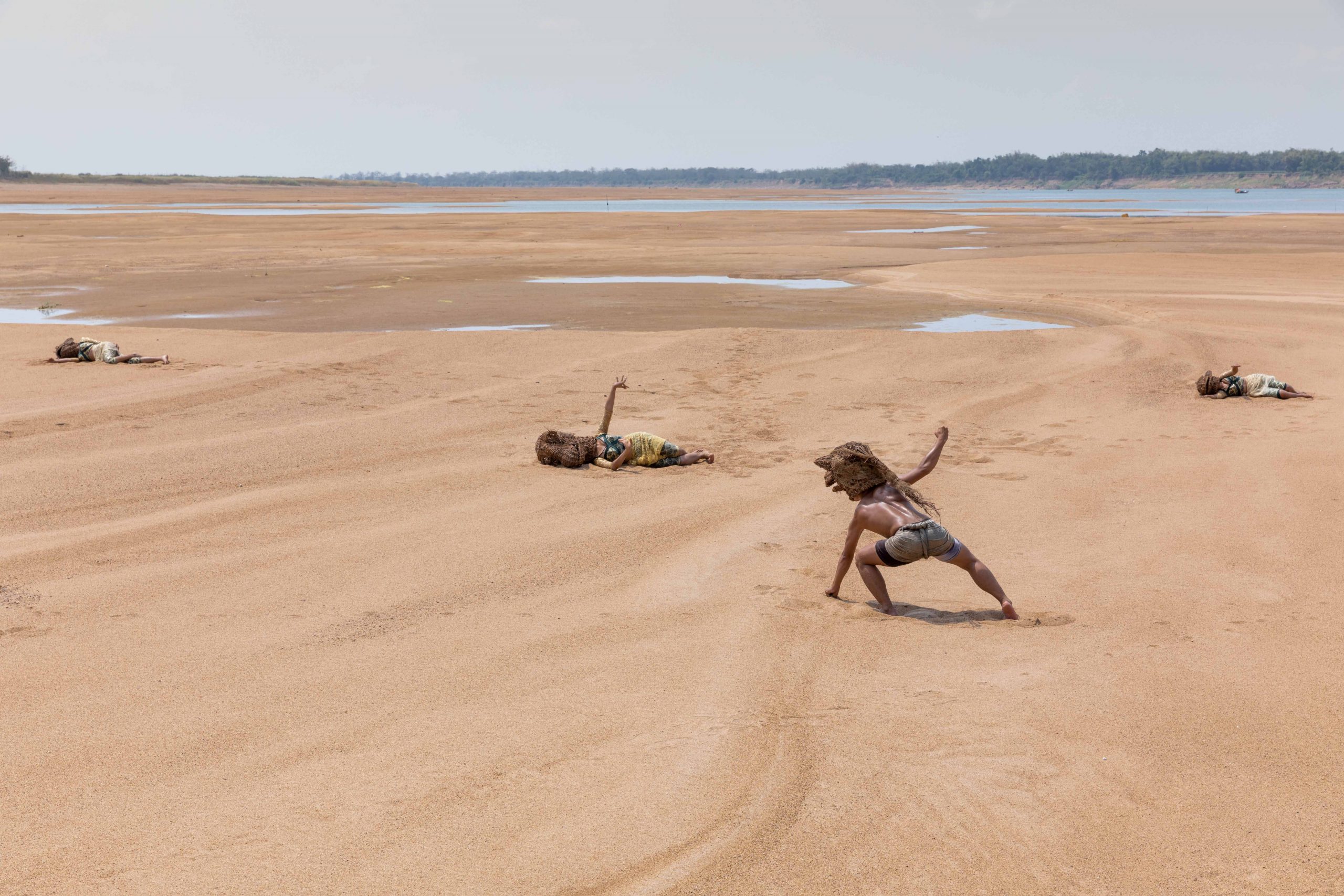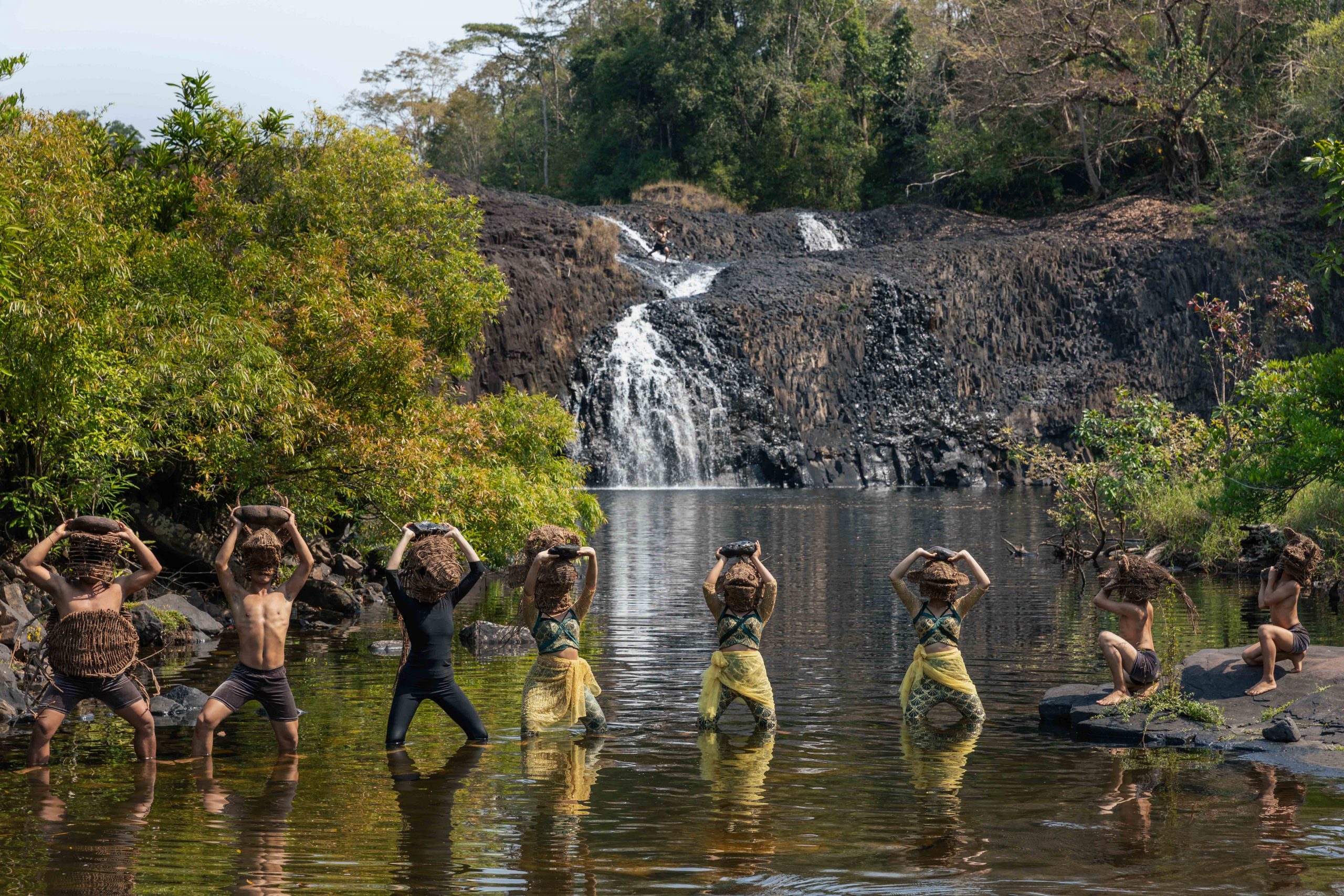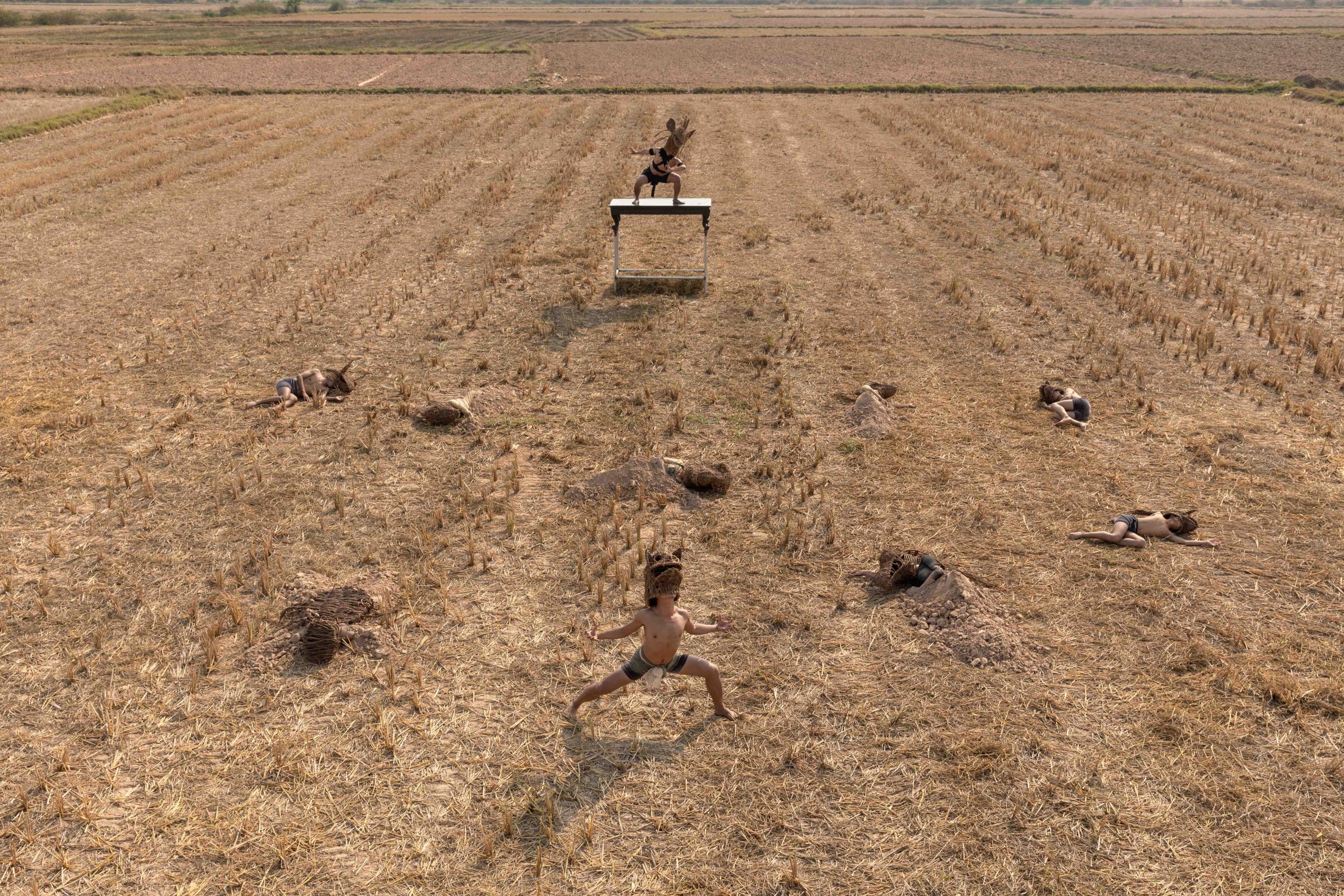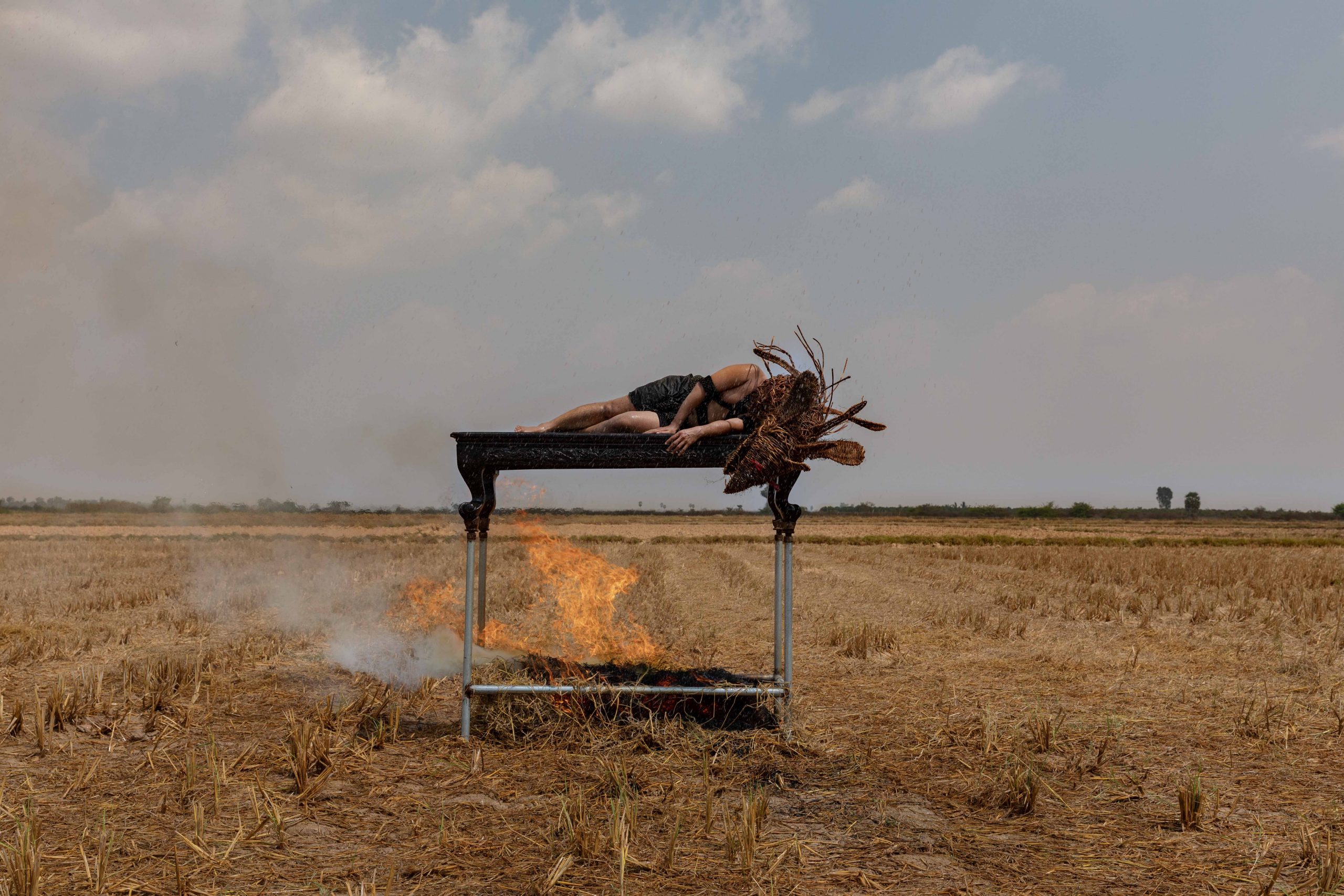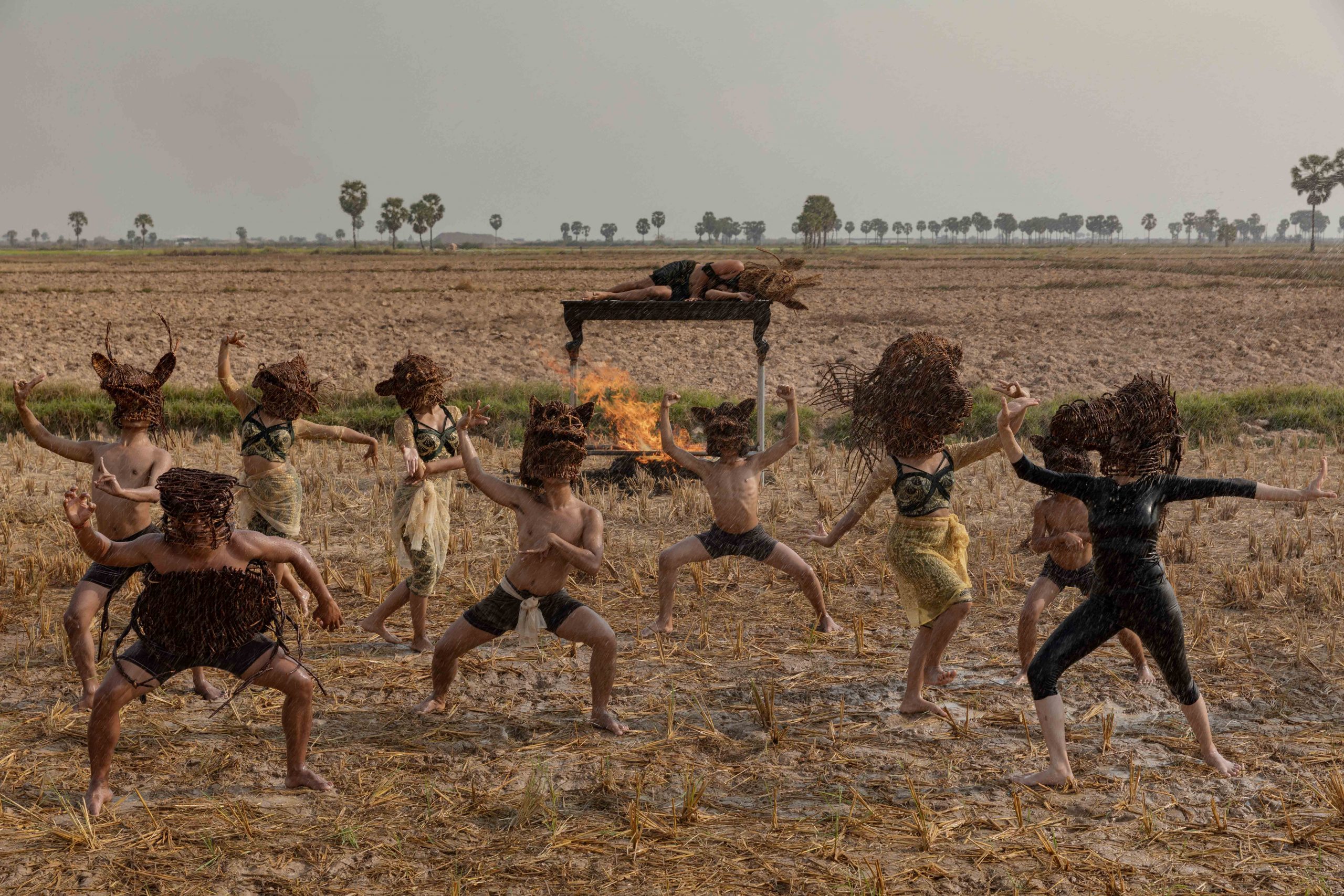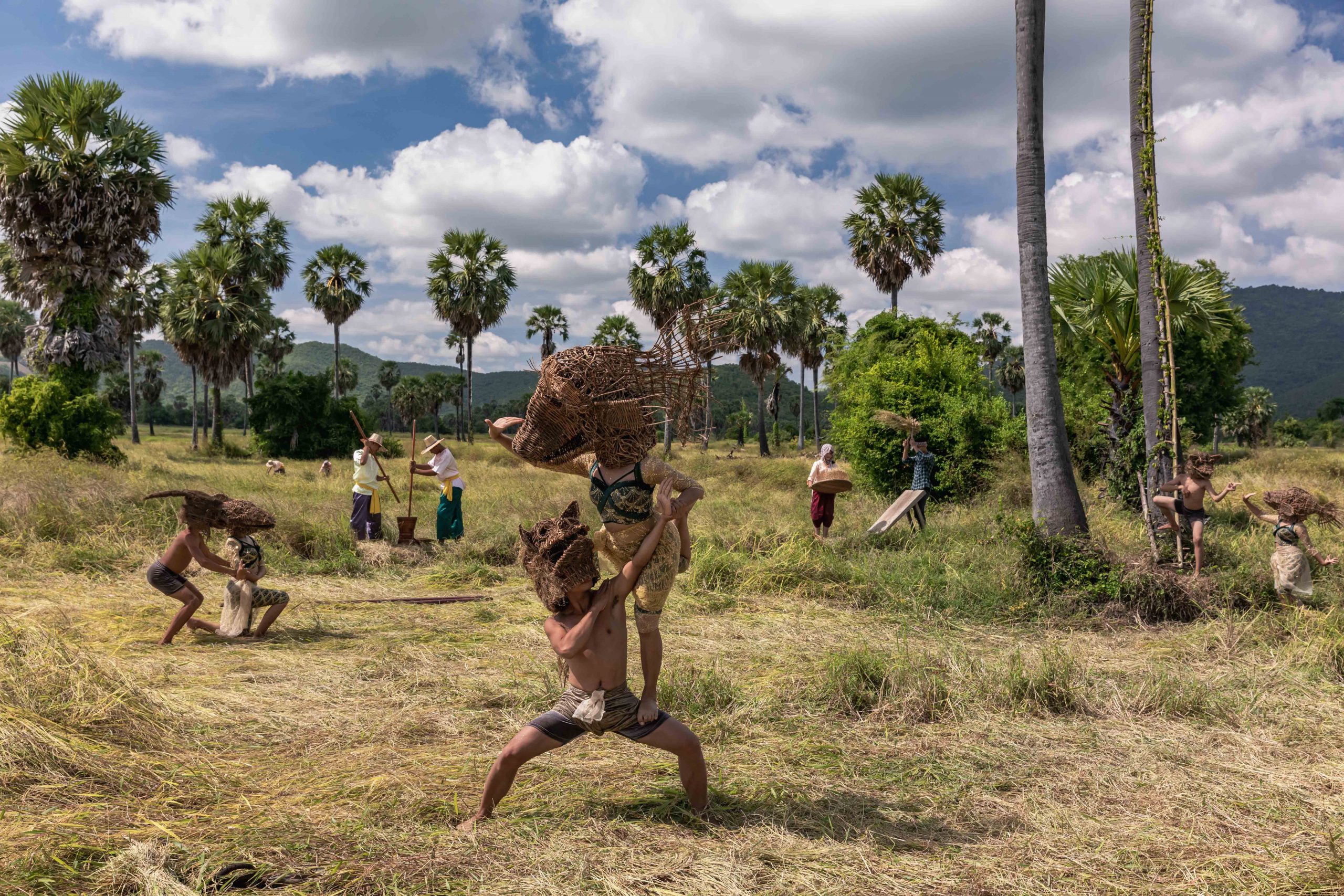 Tramway. Artist - Khvay Samnag.
Tramway. Artist - Khvay Samnag.
Tramway. Artist - Khvay Samnag.
Calling for Rain, 2021
Commissioned for the Children's Biennale, by the National Gallery of Singapore
Single channel video, color, sound, 30'42" looped. Edition of 5 + 2AP
Installation of 10 mask sculptures (woven vines, steel, variable dimensions). Edition of 5 + 1AP
Digital C-Print, 60 x 90 cm, Edition of 4 + 2AP and 80 x 120 cm, Edition of 3 + 2AP
Everyone has a part to play in taking care of our environment. How do you think you can help?
Calling for Rain is inspirated by Reamker, the Cambodian version of the epic poem Ramayana. The film takes us on a journey through follows the Monkey on his quest to save the dying forest and its surrounding environment. The story starts after he meets and falls in love with the Fish, and depicts the struggles he must overcome after the loss of his home in the forest. As the story unfolds, it becomes clear that the problems of the forest and its surrounding fields and rivers are linked to the irresponsible behaviours of the Fire Dragon.
Kiri (The Monkey)
The strength of the Monkey is his resilience. After losing his home due to deforestation, he sought help and guidance from Neak Ta. Saddened by irresponsible actions of hanumans, Neak Ta set the forest on fire as punishment. When the Monkey found out what happened, he was shocked and devastated. However, he picked himself up when he realized on himself had the power to save his home. Together, with the help of his friends and the Fish, he performed a cry for rain to stop the heat and fire. Did his efforts help save the forest? Watch the film to find out!
KongKea (The Fish)
The fish is a beautiful mermaid who lives in a river near the forest where the Monkey lives. One day, the river dried up due to a strong heat wave, and she almost died. The Monkey found her and placed her in the nearby waterfall, saving her life. They fell in loves and soon after, she helped the Monkey to save the forest and its surroundings.
Aki (The Fire Dragon)
The Fire Dragon is a powerful being and can found around the rivers of Cambodia. He lives off food like fish, which he spears from the seas and river, and builds dams as a way to store energy and power for himself. He is selfish and does not care about how his behaviour affects the environment and the community that lives there. While he appears to be strong, he is actually afraid of rain and thunder! What happens when the Monkey, the Fish and their friends perform a call for rain? Watch the film to find out.
https://childrensbiennale.com/calling-for-rain/
https://www.tramway.org/event/b1ed7c9a-e7ff-4fbb-82d1-ad9f00bbcc92
Images show the installation at Tramway.
Photography by Keith Hunter